Kia Mauri Ora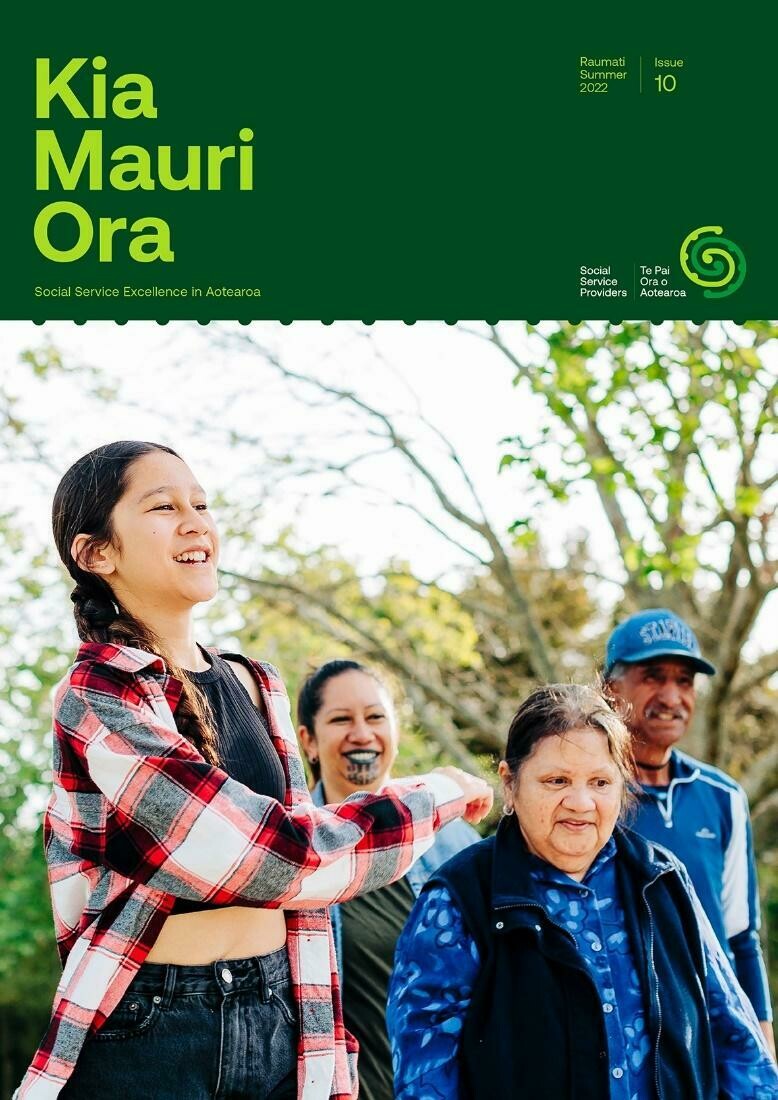 Issue 10 is out now!
In this issue:
A win at last for social work pay equity
We catch up with some of the leaders and kaimahi at the forefront of the pay equity claim over the past three years, to hear what the settlement means to them.
They are our rangatahi and they have a name
Nathan Chong-Nee shares some of his experiences both here and in Samoa, and how he carries what he has learnt into his mahi working alongside rangatahi.
Whanaungatanga at the heart of the mahi
Matt Brown MNZM was a keynote kaikorero at Whakamanawa 2022 and we catch up with him to see how he feels 2022 has been going since then.
Prices
Kia Mauri Ora – Social Service Excellence in Aotearoa is published twice a year by Social Service Providers Aotearoa.